---
A Little History.

Les Saisons, a 17th century 'hotel particulier' built in 1642, is situated on Place de l'Oratoire in the historic centre of Villeneuve-les-Avignon. This small placette and some of its ancient residences were home to the Cardinals of Avignon during the middle ages, and the grandeur of these smaller 'palazzi' is still visible.

During the French revolution and the subsequent supression of religious worship, the large cave-like cellar beneath the house was used for holding clandestine masses.

More recently, during the second world war the French poet and surrealist artist Louis Aragon lived in the house for a while. A controversial figure who moved within the same circles as Picasso and Luis Bunel. He followed marxism, fought in the Spanish Civil war and was also an active member of the French Resistance.

Renowned French songwriters such as Leo Ferre set his work to music.

In 1942 he wrote 'Le Medecin de Villeneuve' here at No 7, which was banned in France but later published in Switzerland.




The house still retains many of its original features, which blend well with the contemporary and traditional styles of the interior.

Art and colour feature hugely throughout Les Saisons and enhances the relaxing feel of the whole house.
The garden and terrace offer a private and peaceful area in which to relax and unwind both during the day and evening, while the swimming pool tempts you to a refreshing cool reprieve from the Provençal heat at anytime.

A Continental Breakfast of fresh Baguettes, Croissants, Madeleines, Jams, Cereals, Yogurt, Compote, Juice, Coffee or Tea, is served on the shady terrace or in the dining room depending on the weather. (For time please check page Tariff)

---
---
---
The original concept of Les Saisons was not only to create a comfortable, contemporary and spacious
bed and breakfast within a period building that would be welcoming to all, but also to create an environment that would put any visitor at ease and offer points of aesthetic interest.

Life takes place within Les Saisons; music and humour, good food, conversation and the Arts. Ours is a place that is neither quiet to the extreme nor noisy and hectic, however, privacy and tranquillity are always guaranteed.

We believe that you'll find Les Saisons is more than just a Bed and Breakfast.
We also offer an evening menu (September to June only) of traditional French provençal and mediterranean cuisine including vegetarian dishes. Please ask us for more details.

* PLEASE SEE OUR TARIFF PAGE FOR ANY CURRENT SEASONAL AND LAST MINUTE DEALS.

We will do everything possible to make your stay everything that you want it to be.

Les Saisons - A Romantic Bed & Breakfast Of Prestige

---
Gerard Simi and Gary Elphick's long association within the leisure industry in France and London has culminated in the opening of Les Saisons, a bed and breakfast of prestige that offers affordable deluxe comfort within a splendid environment.

Les Saisons is a friendly and relaxed place to base yourself whilst exploring this idyllic region of Provence and after a warm welcome you'll soon be discovering just why.

We believe that you will find the accommodation and areas of relaxation not only attractive and comfortable, but also unique.

So browse through the house to see for yourself and we hope that we'll be welcoming you very soon!


---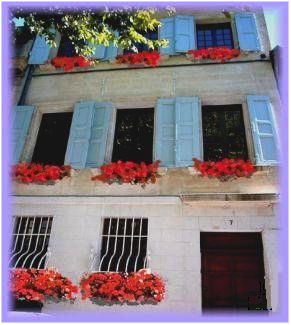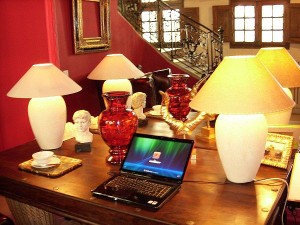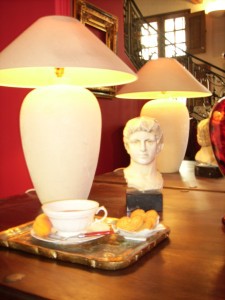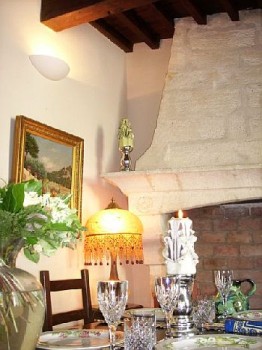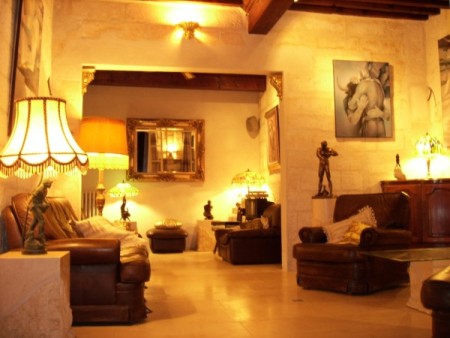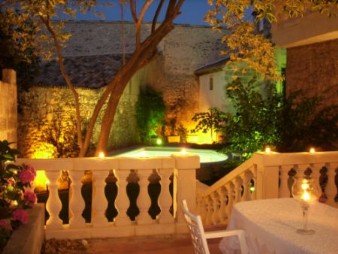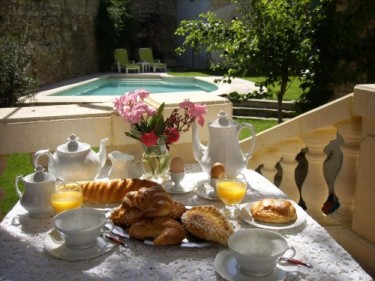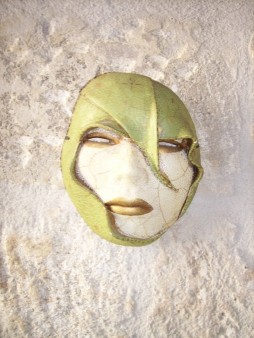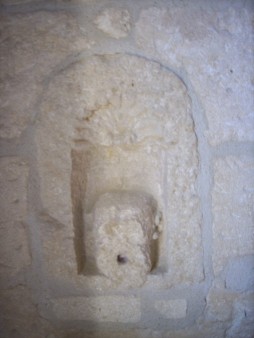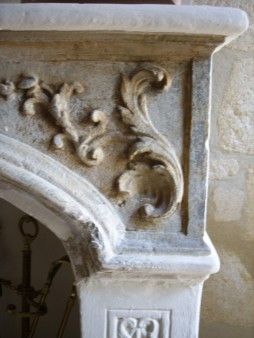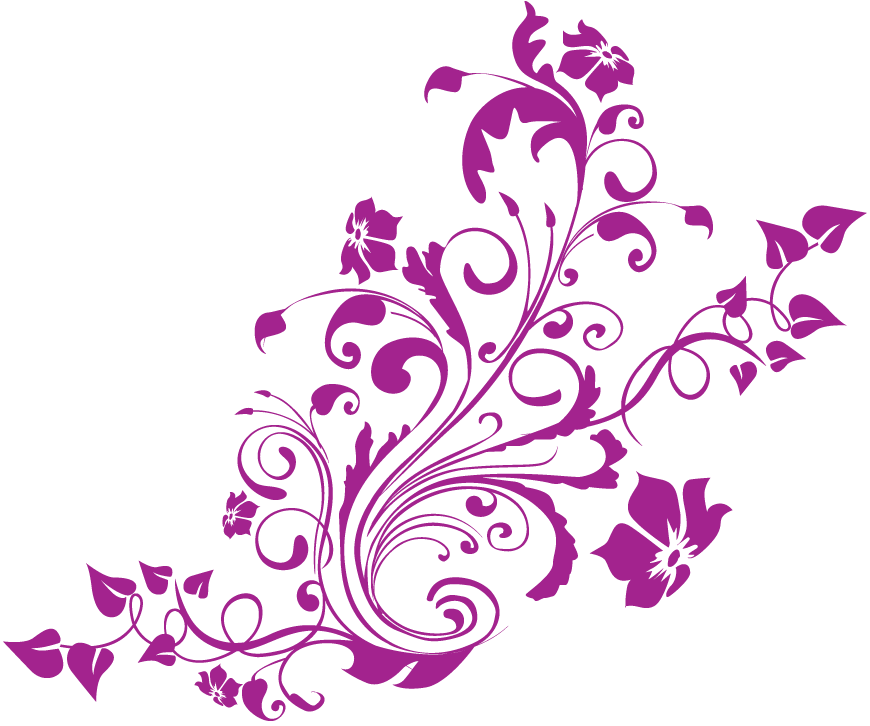 Les Saisons - Bed and Breakfast - Chambres d'hôtes - 7 Place de l'Oratoire Villeneuve-les-Avignon 30400
Copyright Gerard Simi Gary Elphick All Rights Reserved © 2009-2011



Français
YOUR HOSTS

Gerard, who is a French national was a former dancer at l'Opéra de Marseille, and then Soloist at l'Opéra d'Avignon and numerous International dance companies.

Returning to Provence after a long and varied career in London as Artistic Director, Choreographer, Stage Designer and then Proprietor of the world famous cabaret/restaurant/ theatre, The Raymond Revuebar in Soho.

He also designed sets and costumes for various ballet and opera productions, most notably for Faust at the Antique Roman Theatre in Orange and several ballets for the Opera d'Avignon.

Gerard is also a recognised painter and has exhibited throughout Europe where his distinctive style has been well received. You are always welcome to visit his studio at Les Saisons.


He has opened Les Saisons in association with Gary, a Londoner who co-run The Raymond Revuebar in the role of Administrator. He was also Cabin Crew for British Airways and is qualified in several areas of alternative therapy .

Both look forward to welcoming you to Les Saisons.



Lazy Summer days by the pool
Cosy Winter nights by the fire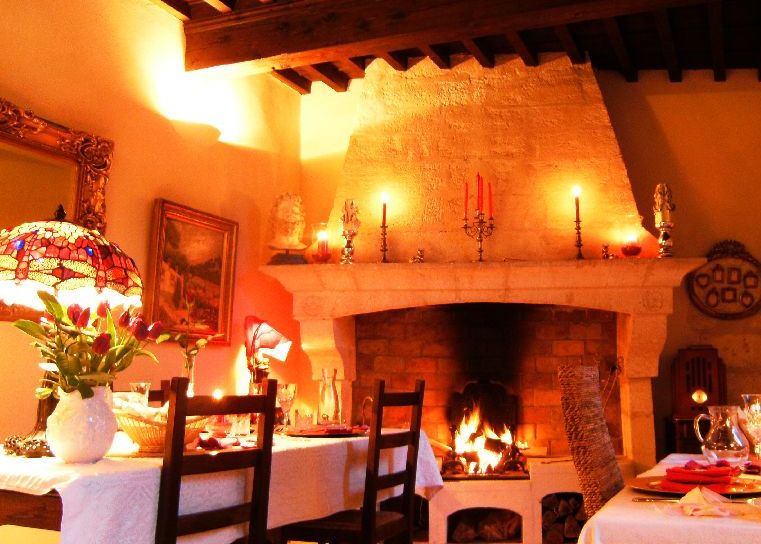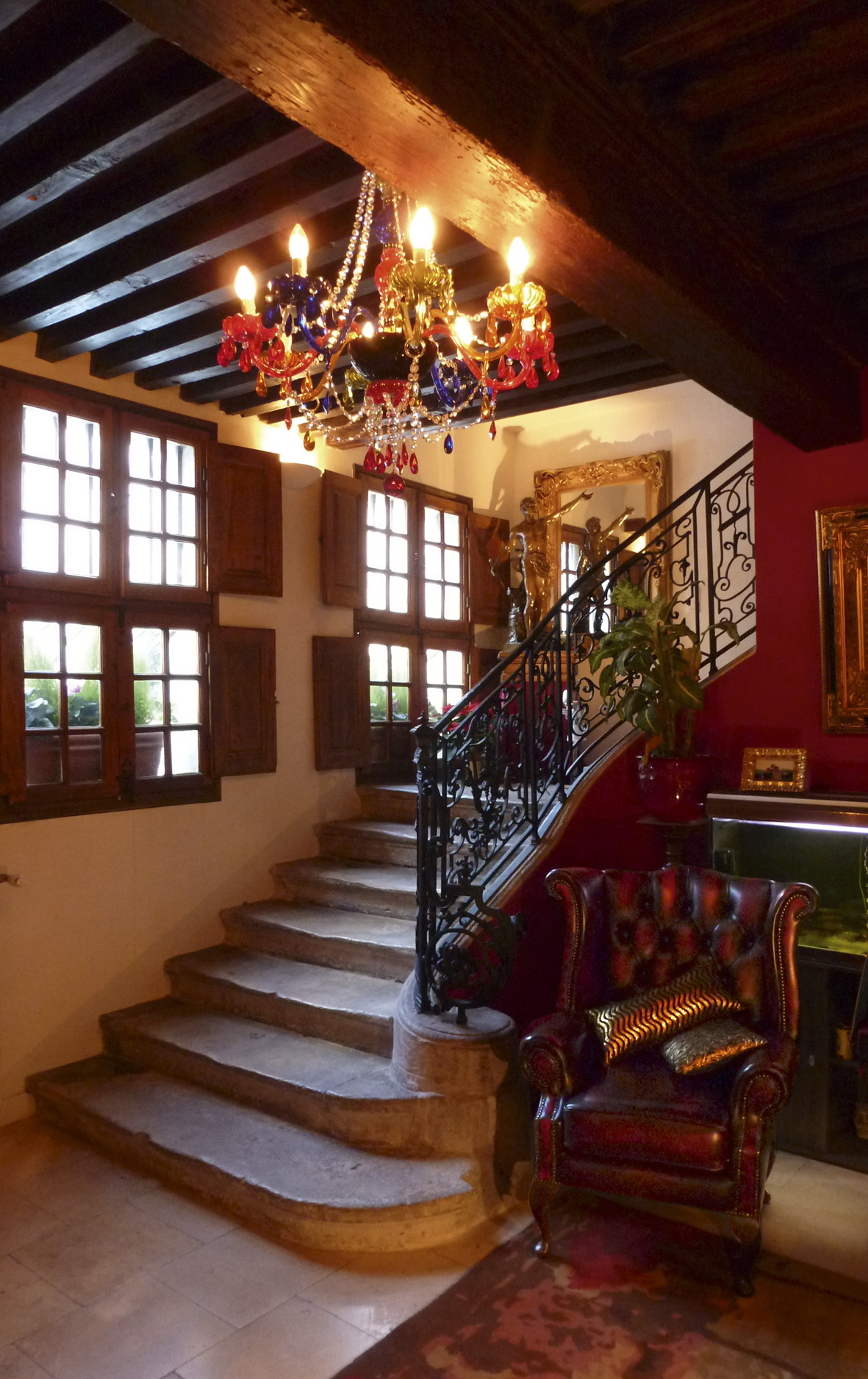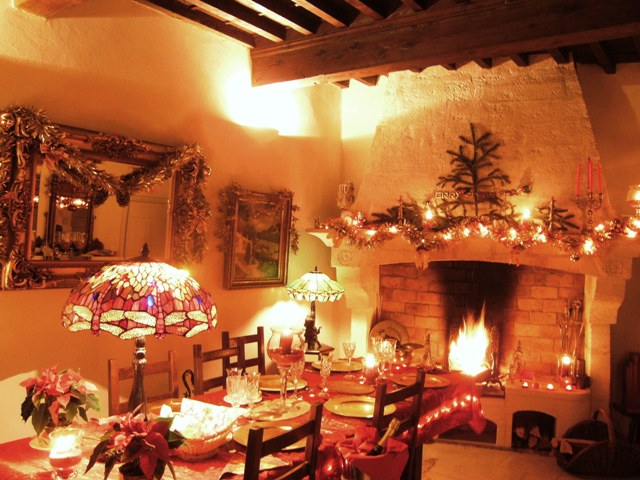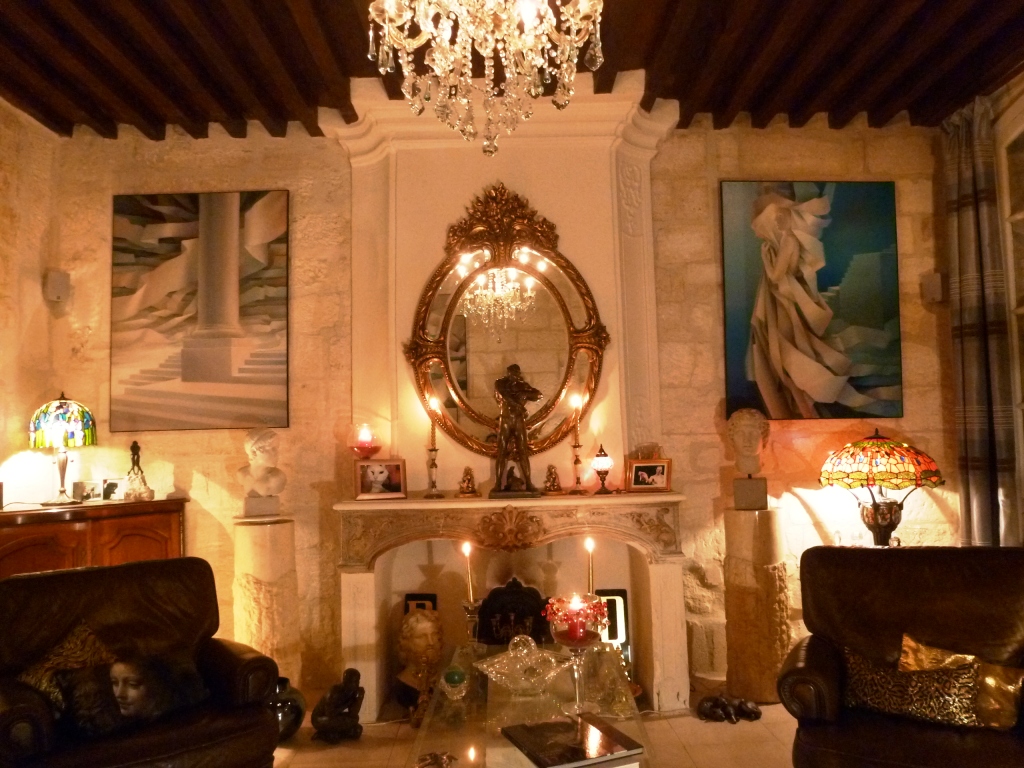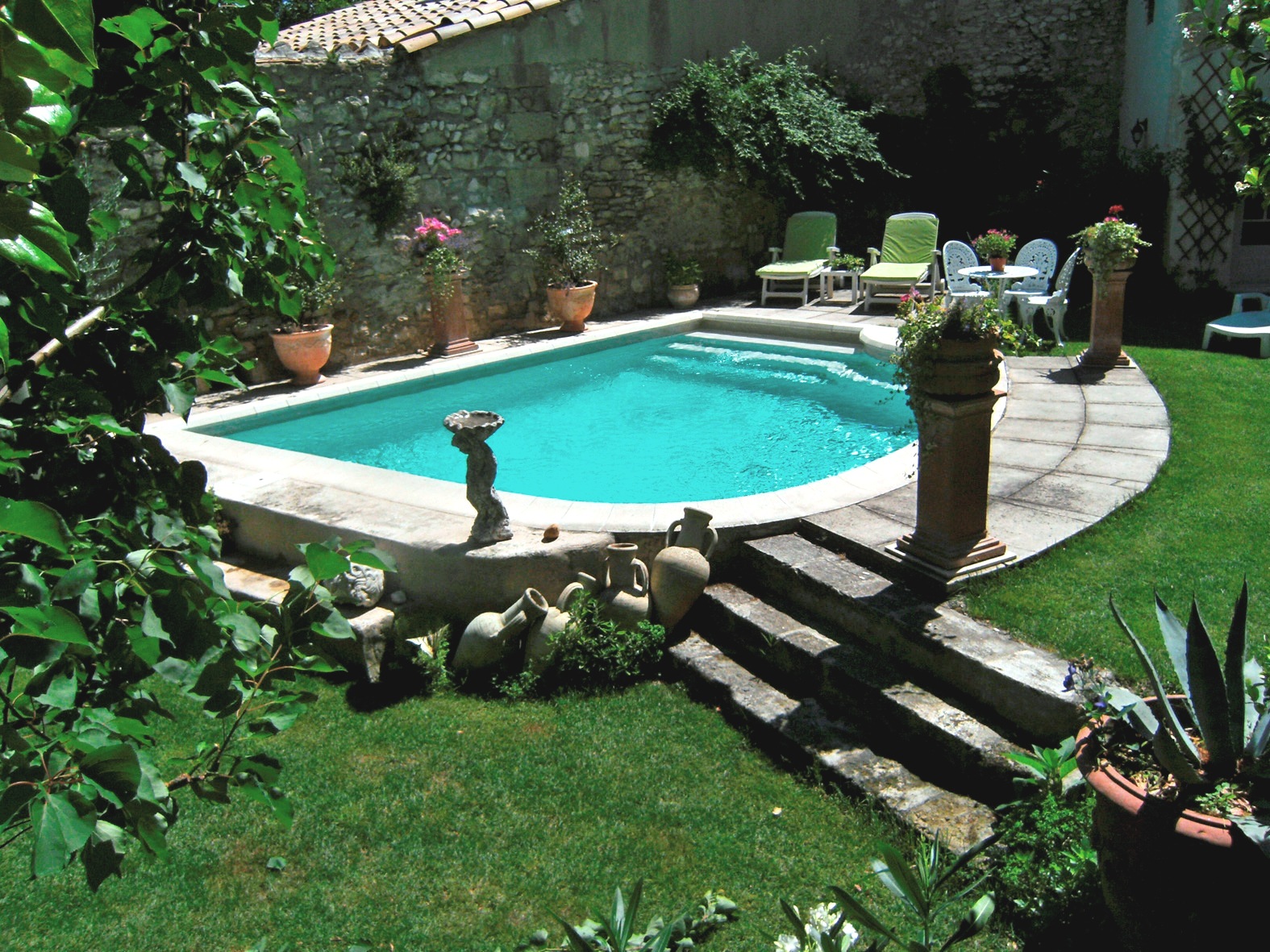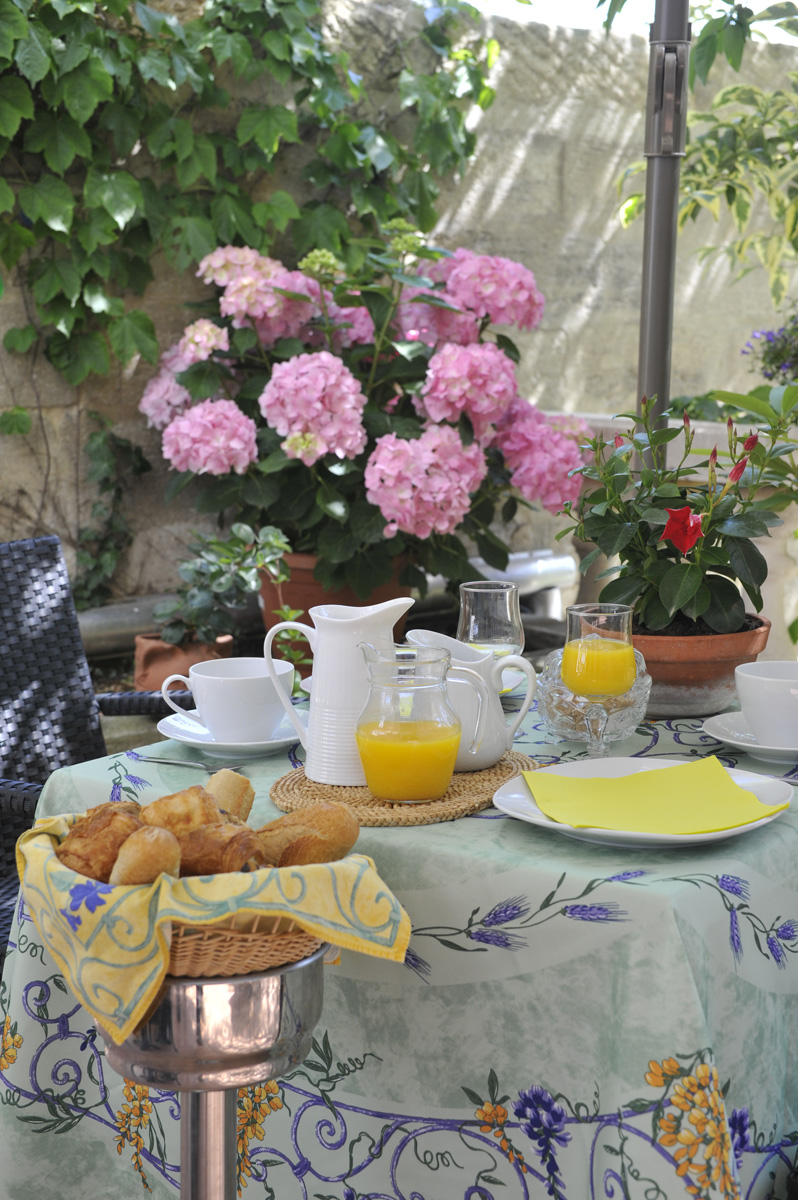 Continental breakfast on the terrace
during Summer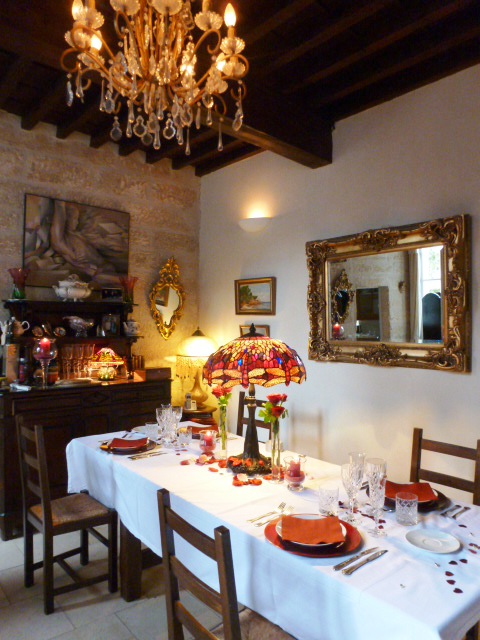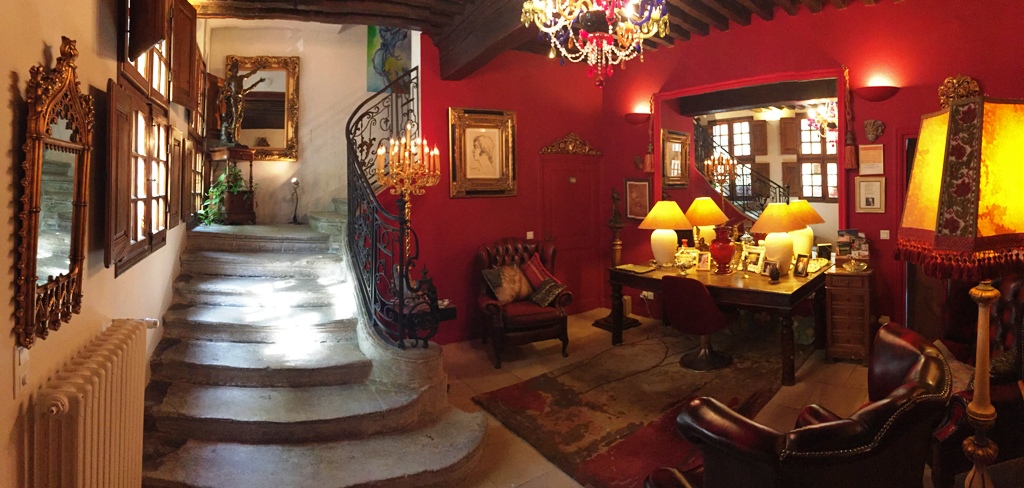 Panoramic view of the entrance